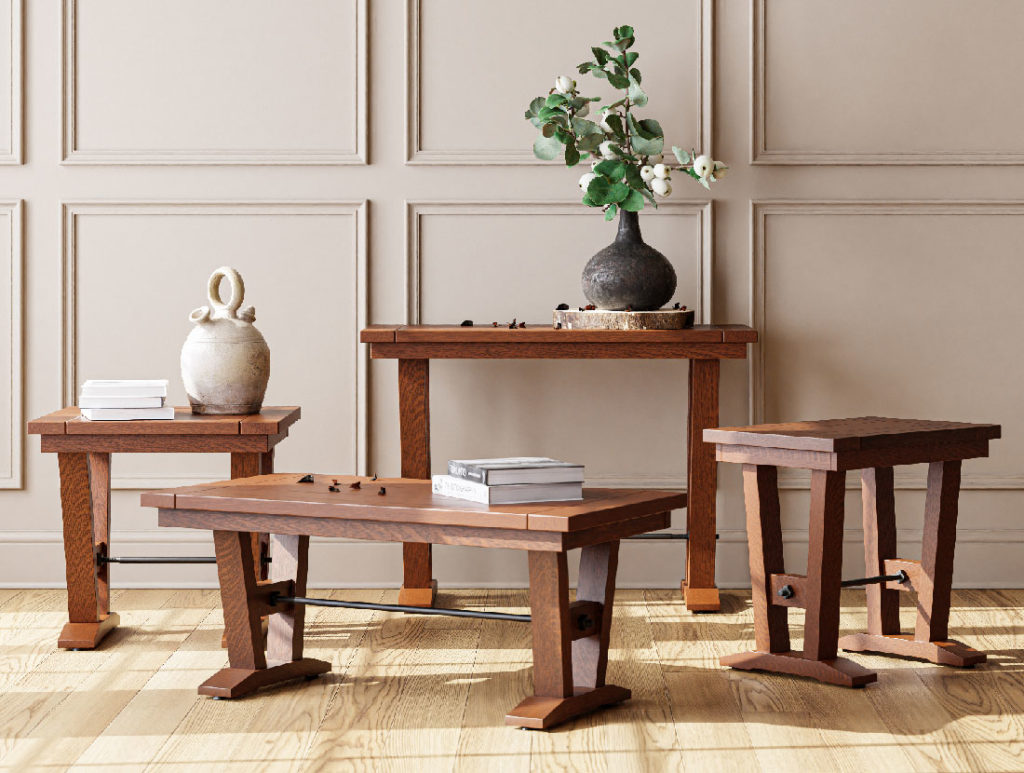 At The Amish Furniture Collection, we understand that living room occasional such as coffee tables, end tables, and console tables receive a lot of use on a daily basis. From holding your morning cup of coffee to supporting your favorite book, these pieces are an essential part of your living room. That's why we believe that they should not only be beautiful but also durable enough to withstand daily wear and tear. All our furniture is made of solid wood and is sealed with the same catalyzed varnish as our dining tables – meaning they are heat and moisture resistant and will look great for years to come.
From sleek and minimalist designs to versatile storage solutions, our TV stands are expertly crafted to perfectly complement any decor. Whether you're in search of a small corner TV stand or something larger to accommodate a big-screen TV, we offer a wide range of lengths to suit your needs. As always, our furniture is available in various woods and stains, allowing you to create the perfect piece for your living room. We always have a variety of styles in stock and available to take home right away.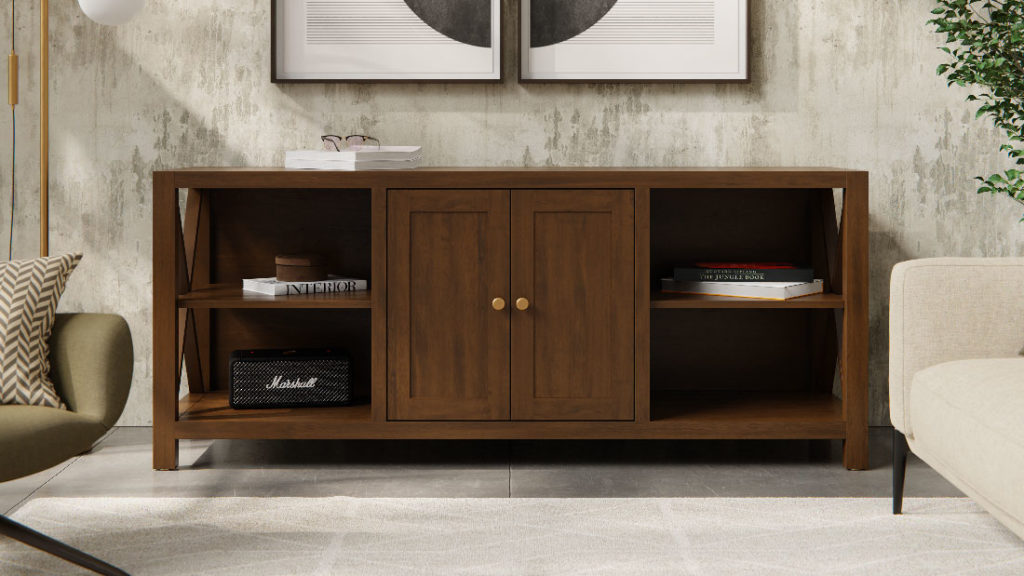 Our end tables are available in a variety of sleek and modern designs as well as timeless classics, guaranteeing a perfect match for your decor. Whether you require a compact end table for smaller spaces or a larger one for additional storage, we have options tailored to your needs. Crafted from premium American hardwoods, our end tables are built to withstand the test of time. We stock several of our best sellers, or you can order your perfect color and size.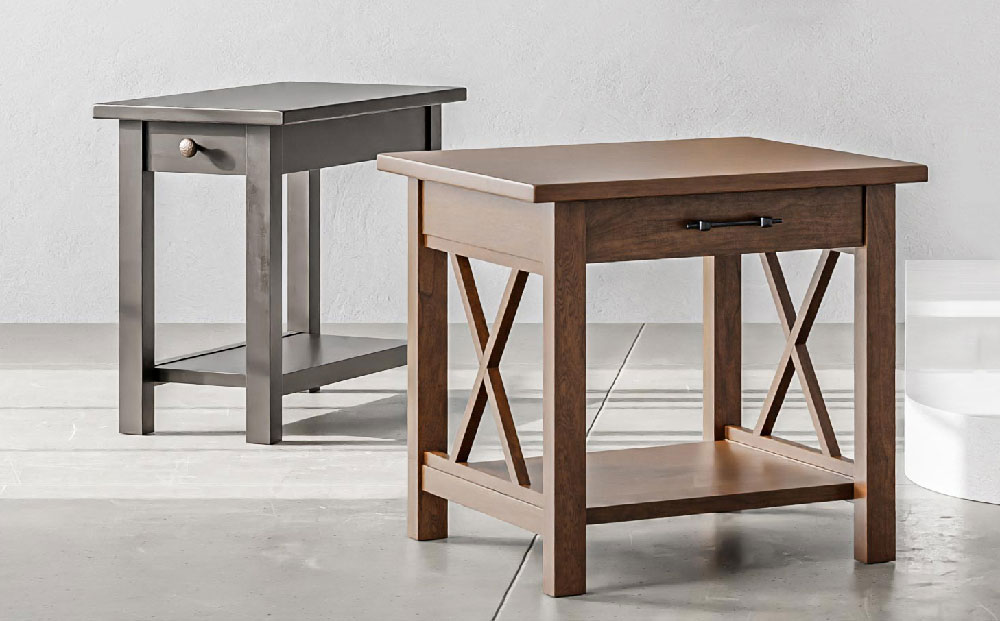 Finding the perfect-sized coffee table can be a challenge, which is why our coffee tables are available in any size you require, ensuring a perfect fit for your room. Whether you're seeking an eye-catching accent table or a complete matching living room collection, our Amish craftsman can build the perfect piece to give your living area a cohesive look.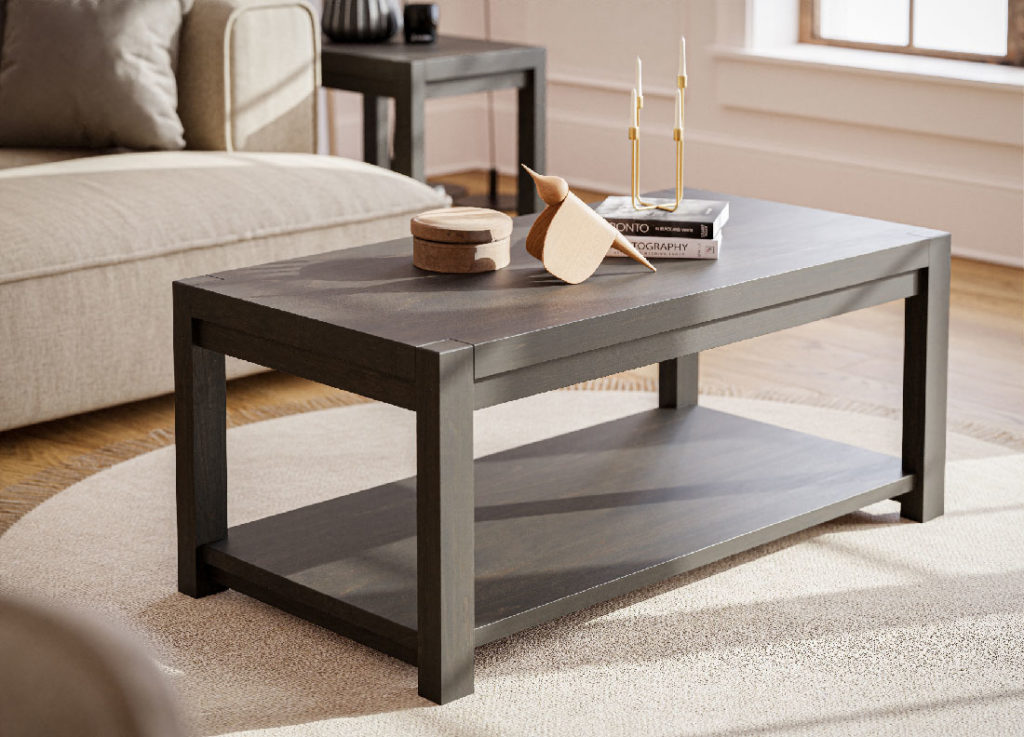 Console tables offer a fantastic and functional solution to revitalize your space while bringing a sense of harmony to it. Ideal for entryways, hallways, or placed behind a sofa, these versatile pieces serve multiple purposes. Our console tables are available in various sizes, allowing them to be utilized as TV stands, low bookshelves, or adaptable to many more functions.