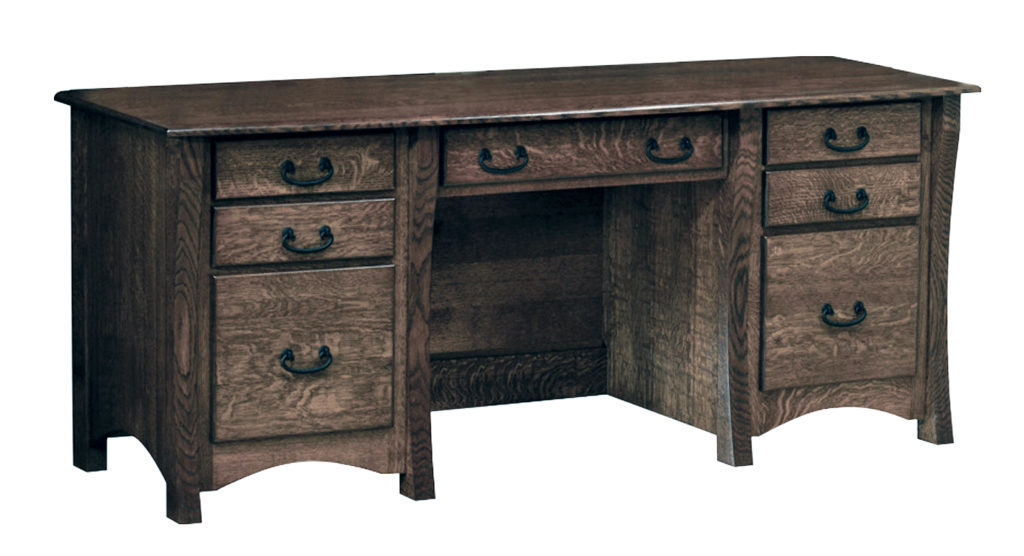 We believe your office space should be an authentic reflection of your style and personality. That's why our hand-picked selection of solid wood furniture is designed to transform your workspace into a space that is uniquely yours. Unlike mass-produced plastic desks, metal file cabinets, and black mesh desk chairs that are commonplace in modern offices, our durable and exquisite furniture brings warmth, beauty, and timeless elegance to your office, ensuring it remains stylish for generations to come. As with all our furniture – everything is available in any of our woods and stains.
In need of bookcases? Look no further. Our office lines feature bookcases in various sizes and styles, with options for doors or open shelves. Find the perfect fit for your space while adding a touch of elegance to your office.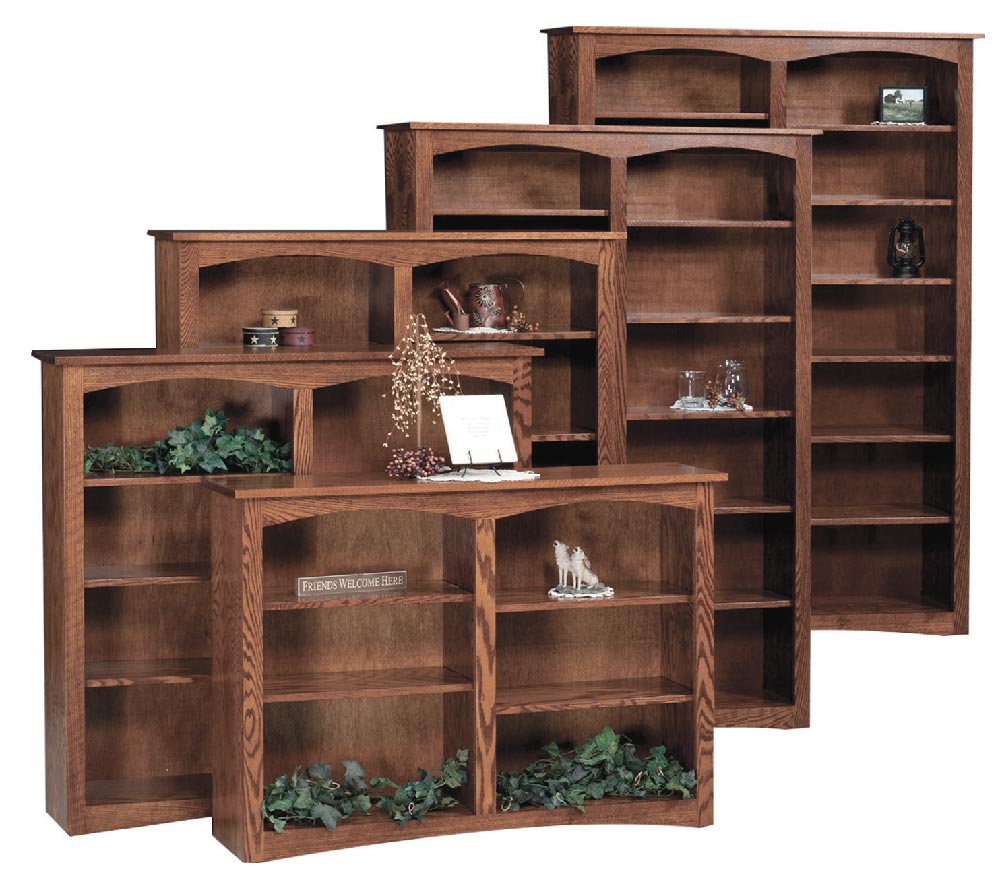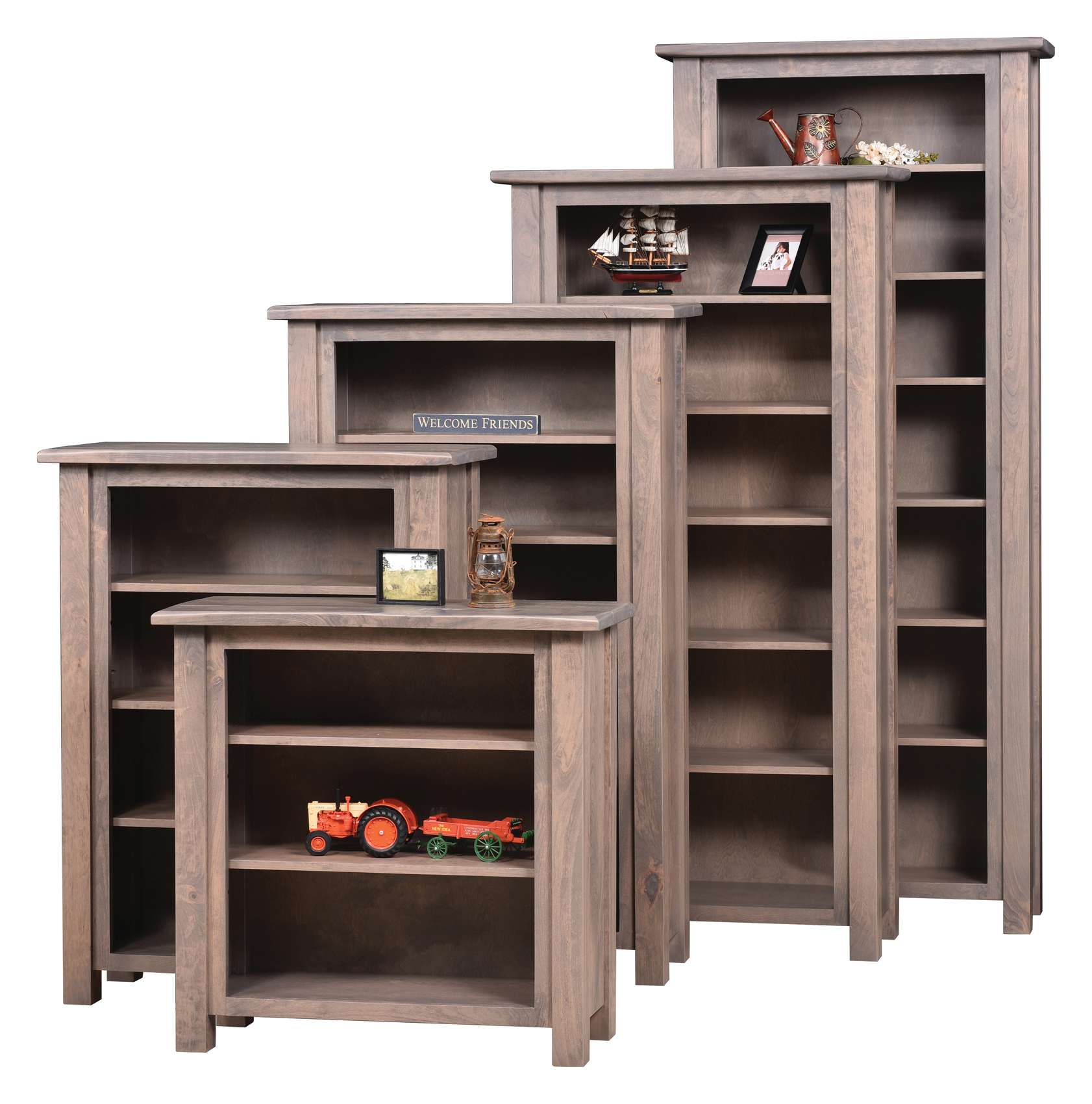 If you're working with limited space, our writing desks are a fantastic choice. Designed to maximize functionality without compromising on style, these compact desks are perfect for smaller offices. Choose from our selection of stains and woods to create a personalized workspace that inspires productivity.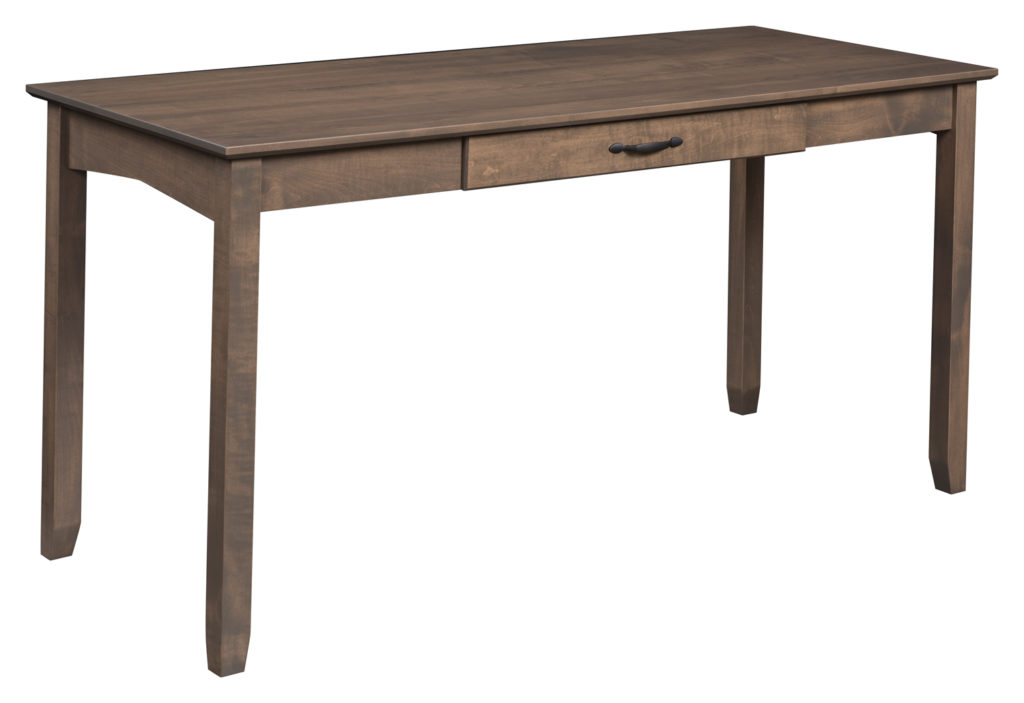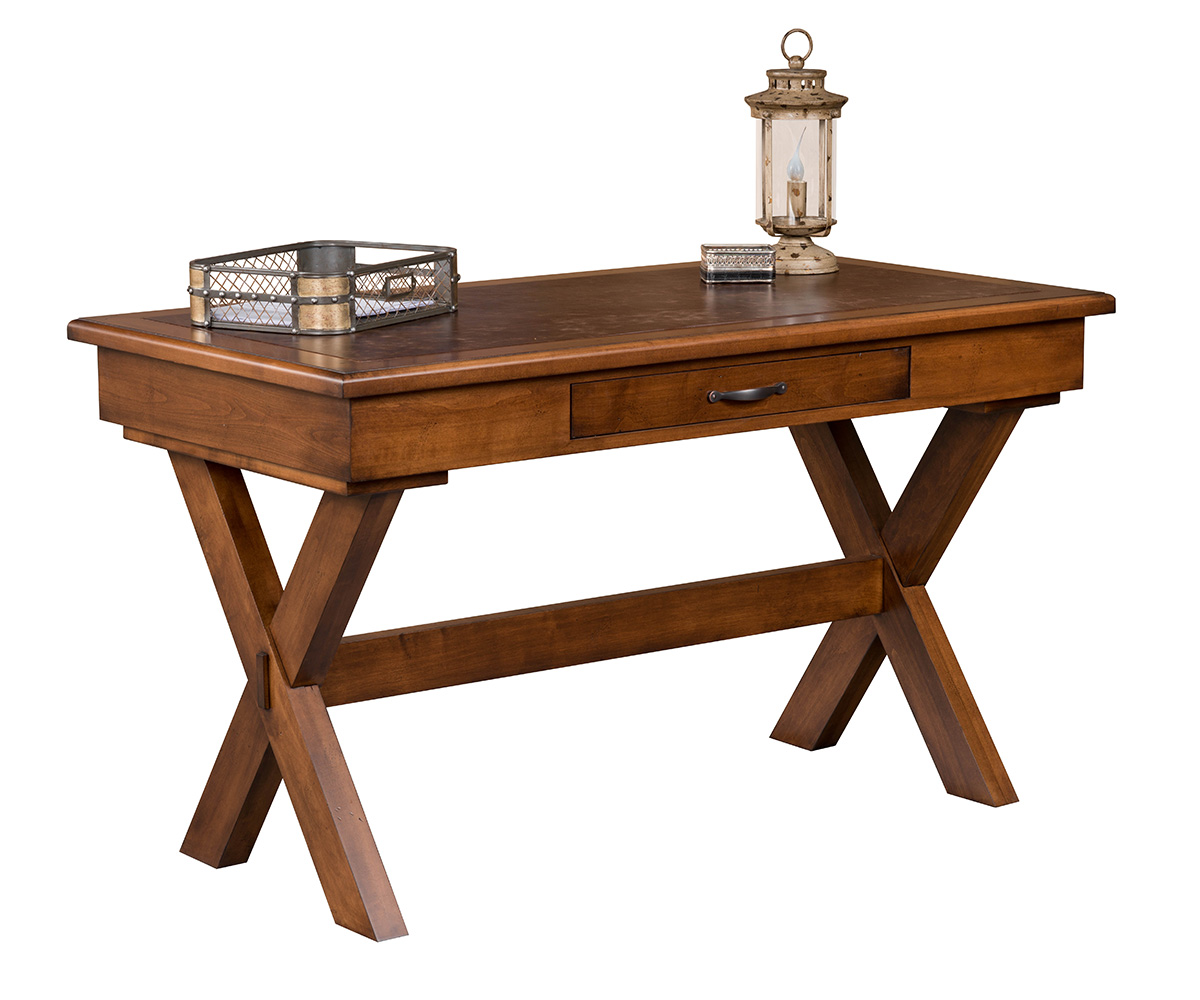 For those seeking a complete office setup with ample storage, we have you covered. From executive desks to file cabinets, our furniture packages offer everything you need. Make a statement with our executive desks while keeping your documents organized in our high-quality file cabinets.
We have a small amount of office furniture on display in our showroom – bookcases and a few desks. To browse all of our styles, please check out these catalogs from our builders. As always, they're available in any of our woods and stains. Stop in or contact us for a quote for any of the furniture seen here.